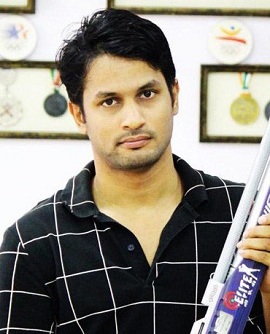 RAKESH MANPAT
Founder And Mentor- Rifle Shooting
Started his Shooting career in 2006 and made the Indian team by 2008. Senior National Champion 2013 with New National Finals Record. Was awarded the Ekalavya Award in 2012 – Highest Sportsman Award for Karnataka State.
Won the Karnataka
Read More
Olympic Association Award 2011 for the Best Shooter of the Year and the coveted Bangalore Young Achiever's Award 2010 by Brigade Group. Achieved the Double Junior National Champion two consecutive years in 2010 and 2011, along with being the All India University Champion in 2010. Qualified in 2nd Position for Champion of Champions at 54th National Championship 2010. He is also the current National Record Holder in 50M 3 Position Junior Men event. Elite Shooting Academy was envisioned by National Champion and Ekalavya Awardee Rakesh Manpat in 2016 and aspires to carve a niche in honing the skills of youthful marksmen. The academy embraces a state-of-the-art infrastructure, technology and ambience which aids aspirants to ace the skill of shooting.
Read Less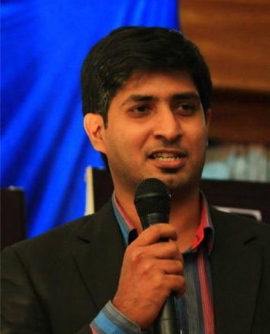 RAJESH MANPAT
Mentor
Started his career in sports with Rifle Shooting. Equaled the National record in his debut competition. Went on to win the first ever open National medal for the state and a National Games medal up against Armed Forces. Made the cut  to the National Team
Read More
before starting iFuture Systems. Co-Founded iFuture Systems in 2008. Boot strapped and built a profitable ongoing business primarily from Machine Vision Systems to now Electronic Target Systems. Led technology innovation for Electronic Targets which became Elite Scorer, a patent pending product sold today in 25 Countries. Founded iFuture Robotics in 2016, a top hardware startup backed by Qualcomm and winner of the Q Prize 2016 title. Launched Ark Robot in India, an innovative Robot for warehouse automation and filed 6 patent applications. Involved in development of autonomous navigation, Path planning, Swarm behavior, Sensor Fusion. Led customer acquisitions of some of the leading online and offline retailers in India, Europe and US.
Read Less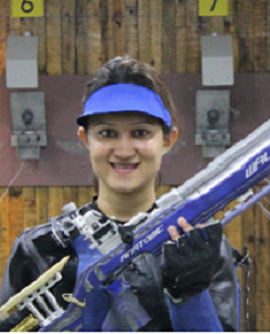 Karishma Bisht
Grassroot level Coach
A national level shooter who hails from the beautiful mountain ranges of Kumaon – Haldwani (Uttarakhand); and currently resides in Bangalore. Armed with a Mechanical
Read More
Engineering Degree, she is also certified as a Professional Trekking and Mountaineering expert.She is extremely passionate about Yoga and fitness, and has done certification courses in the same. She is incharge of setting fitness goals for our grassrooot level athletes as well as training them in the sport of shooting.
Read Less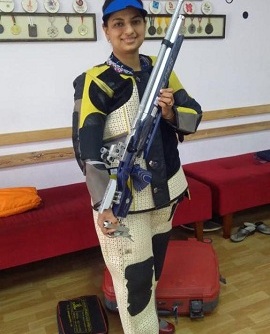 Prajakta V Hosur
ISSF Certified Coach
Mrs. Prajakta is the only coach from Karnataka to hold a International Sports Shooting Federation (ISSF) Coaches Certification. She has won multiple National Championship as well as Senior Master Meet medals from 2003 – 05, before making the
Read More
Indian team. She holds a Bachelor's degree in Physical education, Masters in commerce. She is also an active competitive shooter and a Coach for Civilian Rifle Training Course for the State of Karnataka.
Read Less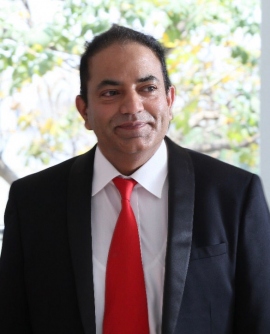 Dr. Praveen M
Partner
Dr. Praveen M is an Orthopaedic surgeon and Joint Replacement Surgeon in Indiranagar, Bangalore and has an experience of 20 years in these fields. He practiced in various hospitals before starting Axon Speciality Hospital in Indiranagar, Bangalore. He is
Read More
founder Medical director and chief orthopaedic surgeon at Axon Speciality Hospital. He completed MBBS and Diploma in Orthopaedics and MS – Orthopaedics . He is a member of Indian Orthopaedic Association,Karnataka Orthopaedic Association and Bangalore Orthopaedic Society. Dr. Praveen specialises in treating all Fractures ,Spine disorders ,Joint replacements, sports injuries ,and Arthroscopic surgery. He is all active in various sports with special interest in Tennis and Shooting
Read Less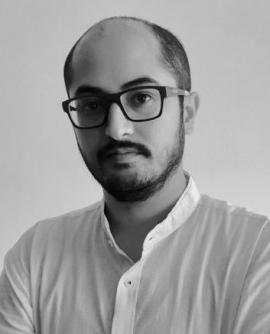 SATHVIK GOUD
ports Psychologist And High Performance Manager
Trained professionally in the sport of Swimming and Aquathon from 1999 to 2008, winning over 40 medals at the state level in Swimming, 5 in Aquathon. Has represented Karnataka in 4 National Championships and is a National Medallist. He holds Double
Read More
Masters degree in Clinical Psychology and Sports Psychology. He is an award winning Research Scholar in Sports Psychology with an international publication. He started off his career by working with athletes and para-military forces with regards to their mental well-being. He has worked as a Sports psychologist and NeuroTracker trainer with the Senior Men and Women Indian Hockey teams, Taekwondo athletes, Swimmers and Sports Shooters. He has also worked with athletes sponsored by Department of Youth Empowerment and Sports.
Read Less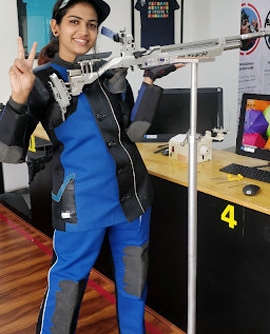 Mauli Kawalad
Center Manager National Level Shooter
MAULI is a national level shooter who started off her sports air rifle career in 2010. She has participated in school Nationals , SGFI Games (school games federation of india) ,state levels, state OLYMPIC CHAMPIONSHIPs and won a bunch of medals.She has
Read More
completed her Master's degree in Commerce and is also an active shooter.
Read Less